Attend our Coffee Nights!
Join us the 4th Wednesday of each month at our new location to meet, share and seek support from Pflag volunteers and other members of the LGBTQ2 community and allies.
Time: 7:15 PM.
Location:
10909 Yonge Street
Unit 203
Richmond Hill
L4C 3E3
What is Pflag?
Pflag is York Region's LGBTQ2 support, resource and education network – bringing together all members of the community. We are a volunteer-led community based organization servicing one of the fastest growing and multicultural regions nationwide.
Every day, our compassionate volunteers are contacted by frightened adolescents and by angry, fearful or confused parents and family members from all walks of life who have questions or concerns about sexual orientation or gender identity. Our dedicated volunteers are there for those in need when it seems no one else is!
FIND OUT WHY PRIDE IS IMPORTANT
coffee night
listen. share. connect.
Attend one of our monthly Coffee Nights to meet and receive support from Pflag volunteers and other members of the LGBTQ2 community and allies.
Join us the fourth Wednesday of every month (except December) at 10909 Yonge Street, Unit 203, in Richmond Hill, starting at 7:15 PM. It is a safe space for all. Coffee, snacks and social gathering to follow.
Whether you're a LGBTQ2 person who is "coming out" to your family and friends, or a parent who has just learned that your child is gay, Pflag is here for you. No matter where you are on your journey, we can help.
*You do not have to register in advance. ASL interpreting is available with advance notice. Please contact us to make arrangements. Location is wheelchair accessible.
Join us
Stay Informed
Get updates to your inbox by subscribing to our eAlerts.
Sign up
Donate
Pflag York Region is a registered community based organization, run entirely by volunteers. We rely on your donations to offer much-needed services to LGBTQ2 youth and their friends and family.
This includes our telephone support line, monthly support meetings, public education
campaigns and presentations in schools, workplaces and community settings
Make a one-time or monthly donation. Thank you for your support.
Donate
Get Involved
Whether it's becoming a long-term member or a short-term volunteer, there are many ways to get involved with Pflag. Help inspire change in the community!
Volunteer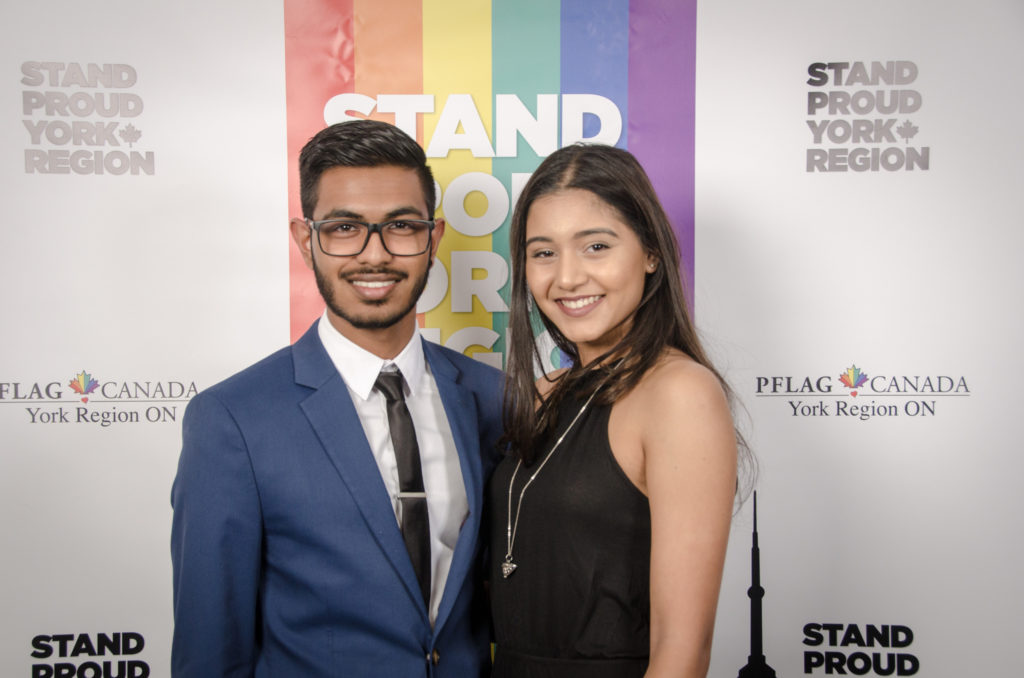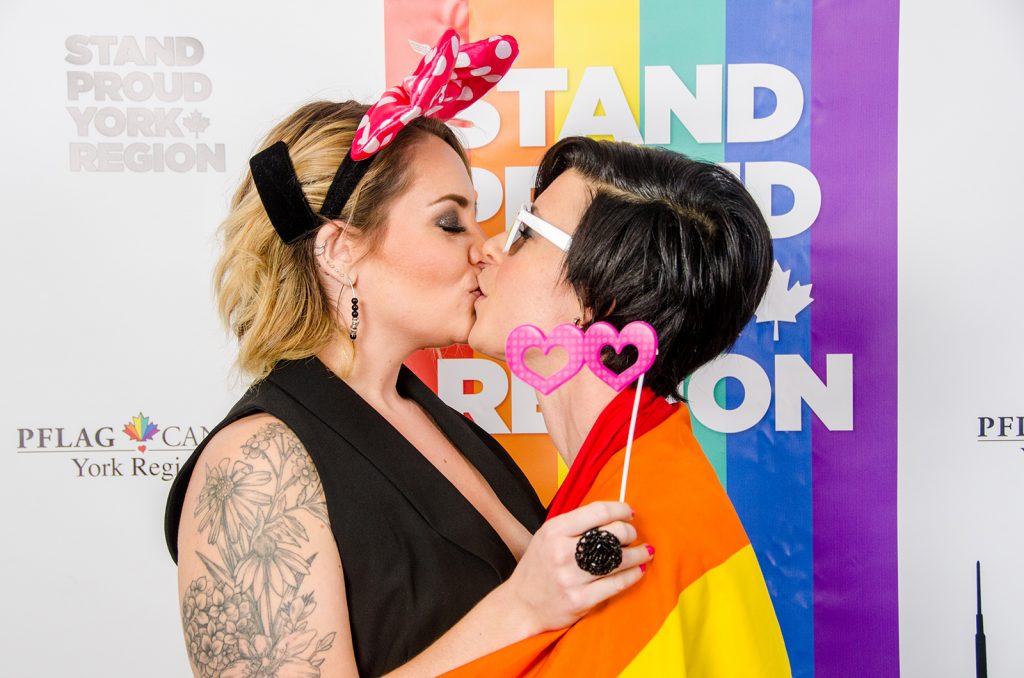 Stand Proud York Region Charity Gala Masquerade
Presented by: KPMG
Saturday, March 24, 2018 | 5:30PM – 1AM | Angus Glen Golf Club
OUTstanding Achievement Awards | 3-Course Dinner | Dancing | Drag | Live Band | Silent & Live Auctions | 50/50 Draw | Raffles & MORE!
Get your tickets to the most colourful celebration of the year, benefiting the LGBTQ2 community!
Stand proud, stand loud and stand together on March 24 for the masquerade.
*All-gender washrooms available on-site. Venue is fully-accessible. Cash bar. ID required upon entry to validate tickets.
Find out what's planned
Buy tickets
Join event on Facebook
Submit OUT

standing

Achievement Award Nomination
Sponsorship Opportunities
Someone you know and love is lesbian, gay, bisexual, transgender or identify as LGBTQ2. Many of these individuals are frightened, confused and have nowhere to turn. Your support is vital to creating a more inclusive community where everyone's diversity is celebrated and our LGBTQ2 friends and family can be proud to be their authentic selves.
Our sponsors benefit from broad media promotion and recognition opportunities associated with Pflag's annual charity gala. It's a great opportunity to showcase your brand to York Region, Toronto and the surrounding areas.
The opportunity to inspire real change is in your hands. Let's discuss what exciting opportunities are available that are in line with your brand, budget and its commitment to diversity and inclusion.
See what opportunities are available
Contact Us
There are several ways to get in touch with Pflag York Region.
Phone
Call our anonymous support line at 1.866.YR.PFLAG (977.3524)
If this is an emergency,
please call 9-1-1
Mail
4630 Highway 7 East
P.O. Box 64530
Unionville, ON L3R 0M9
In Person
Attend a Coffee Night and speak with a Pflag York Region volunteer. Our meetings are held on the fourth Wednesday of every month (except December) at 10909 Yonge Street Unit 203 in Richmond Hill, starting at 7:15 PM.