Coffee Night: listen, share, connect.
Our Coffee Nights are a safe space where members of the LGBTQ2 community, their friends, family or allies can come together. This is a place to seek support if you have questions or concerns about sexual orientation or gender identity and expression, or a place to create new connections within the community.
We offer two unique Coffee Night Meetings: Coffee Night Support and Coffee Night Social.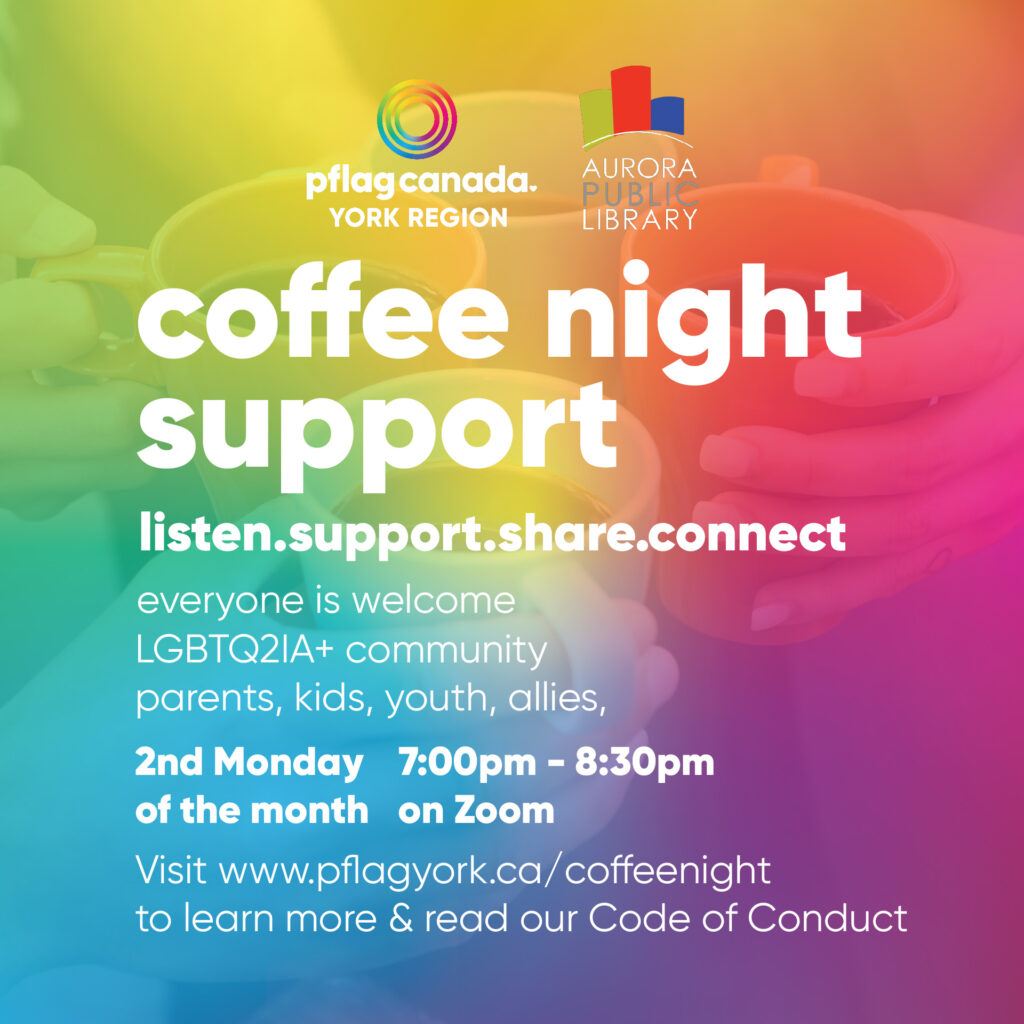 Our Coffee Night Support Meetings are held online on Zoom on the Second Monday of every month and in partnership with Aurora Public Library.
Here you'll meet parents, caregivers, allies, and members of our LGBTQ2IA+ community in a peer to peer support environment. Attendees usually come prepared to share challenges they are facing to get insights and support from others who have been through similar journeys. Whether it's about coming out, navigating resources, challenges in the workplace, at school, or with family, our facilitators and our community are here to support.
Our Coffee Night Social Gatherings are held in-person on the last Wednesday of every month in the Magna Room at Aurora Public Library
This facilitator led meeting is a casual space for community to connect. Sometimes we'll have arts and crafts, board games, or other social activities.
Fabulous Adventures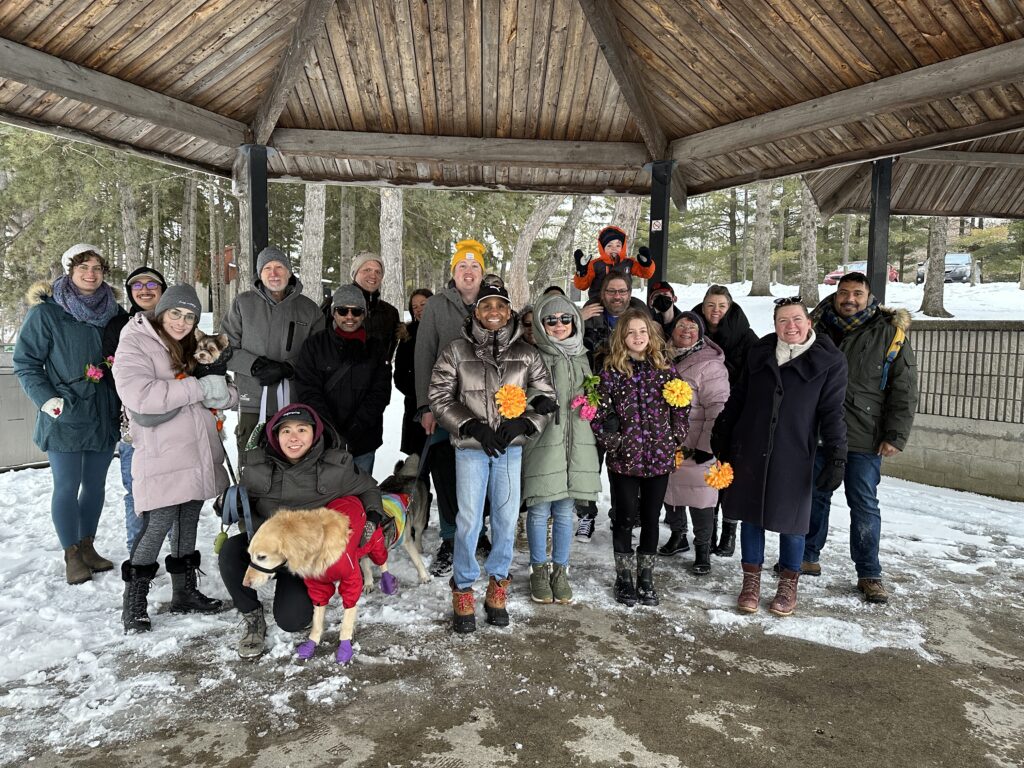 Every few months, our team organizes a super special gathering for the community. Started in 2023, our Fabulous Adventures so far have featured an outdoor winter hike and a paint class by renowned indigenous artist Patrick Hunter. She sure to check back here or on our Facebook Page for future events.
Anonymous Support Line & Support Email
We know in person and online meetings are not for everyone. Thats why we have our support phone line and email available for anyone in need. With your support line you can leave your name and number in our voicemail inbox. Additionally, we can correspond over email at support@pflagyork.ca.
Whichever method you choose, our volunteers will follow-up with you as soon as possible. Our current average wait time for follow up is 5 days.
Anonymnous Phone Line: 1-866-YR-PFLAG (977-3524)
Support Email: support@pflagyork.ca