Ontario – Bill 42, Gender Affirming Health Care Advisory Committee Act, 2022 (Formerly Bill 17: An Act to Establish the Gender Affirming Health Care Advisory Committee)
Bill 17 was a Private Members Bill from MPP Suze Morrison. If passed, the bill directs the Minister of Health to create an advisory committee within 60 days to report on service gaps in accessing Gender-Affirming Health Care Services. The act in its current iteration also requires the committee be composed of folks from specific communities to ensure the report is encompassing of as many lived-experiences and perspectives as possible.
Pflag York Region has written letters to all York Region MPPs, members of the Standing Committee on Social Policy who will be reviewing the Bill and our Minister of Health Hon. Christine Elliott. We are also working with a number of our partners in York Region to solicit as much feedback and attention to the Bill as possible.
Read our letters below. We encourage you to better understand Bill 17 by reviewing the legislation at the links below, its progress though the Standing Committee on Social Policy and writing to your local MPP.
Letter Sent on Trans Day of Visibility 2023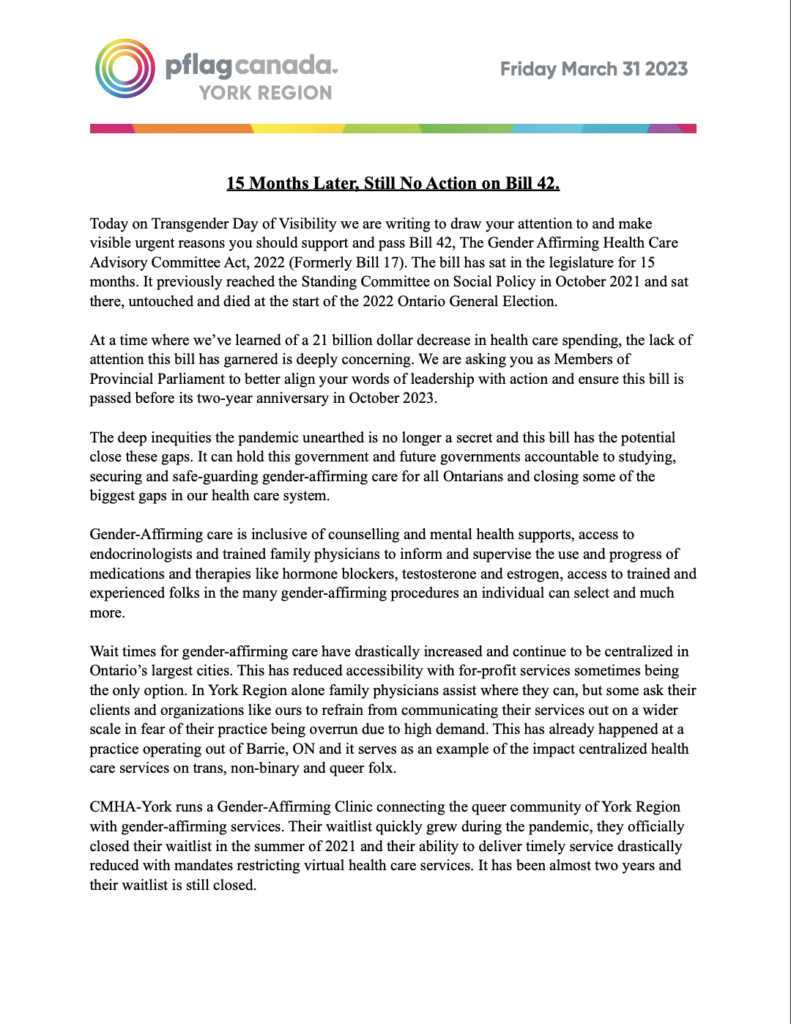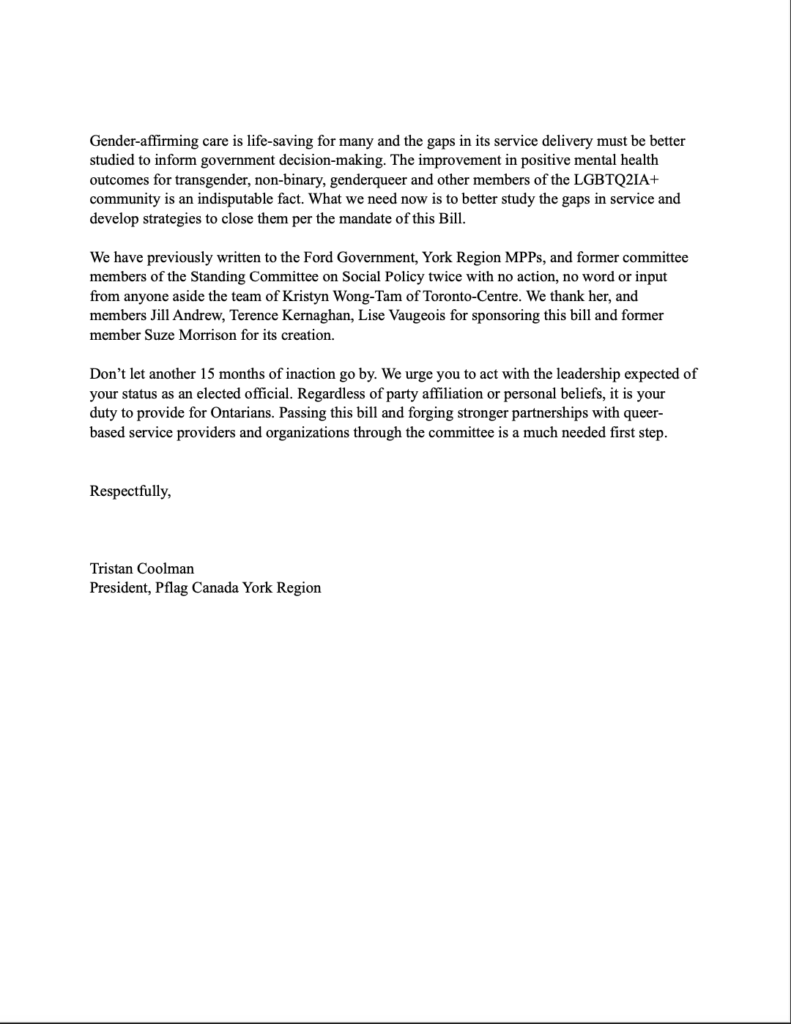 Letters Sent in November 2021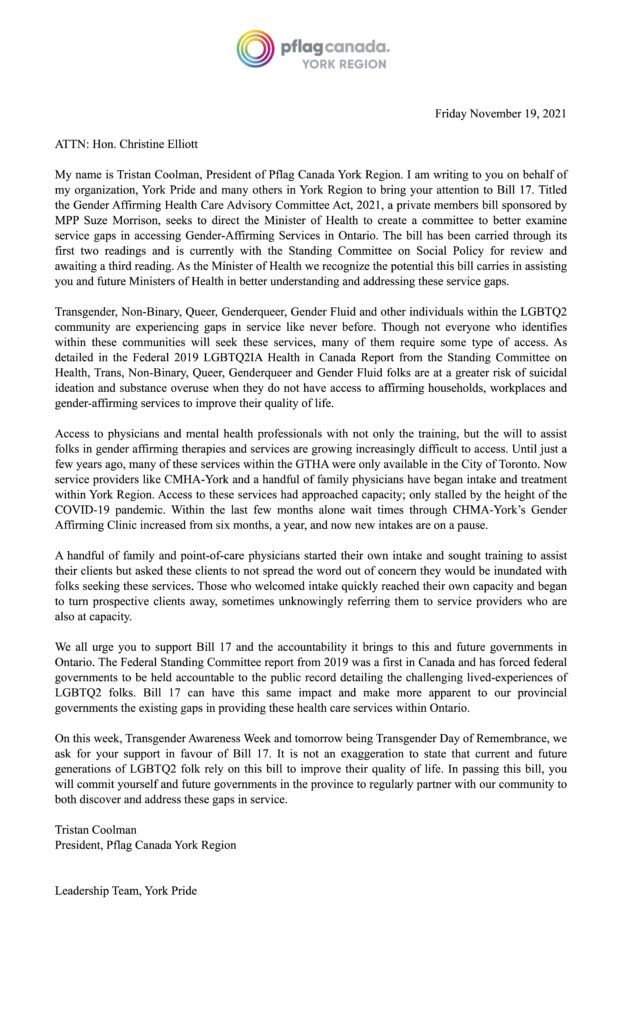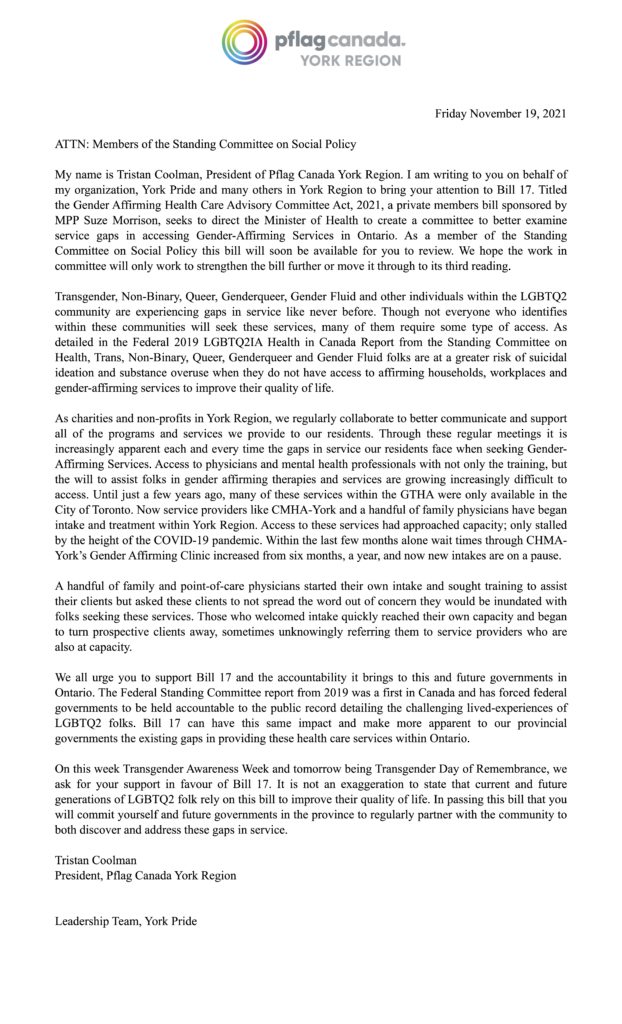 York Catholic School Board – Safe Space Stickers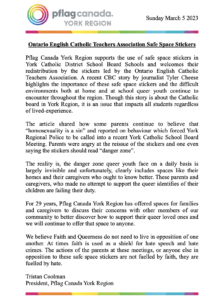 A Letter to The Honourable Pierre Poilievre Re: Comments about Jordan Peterson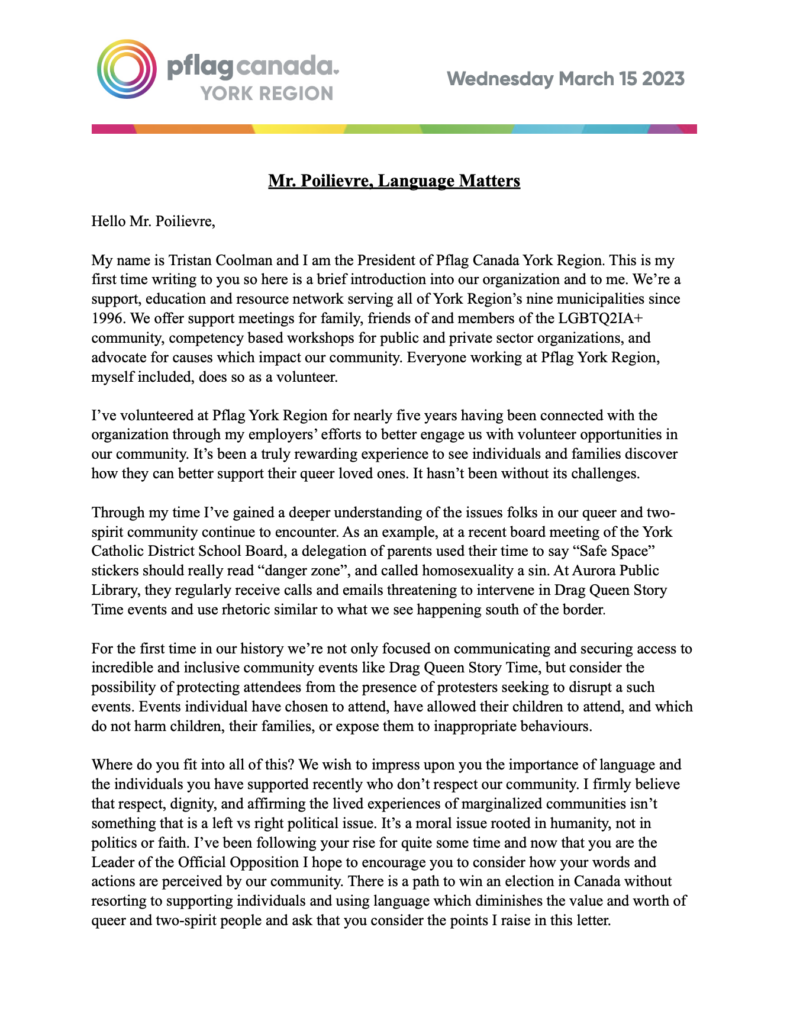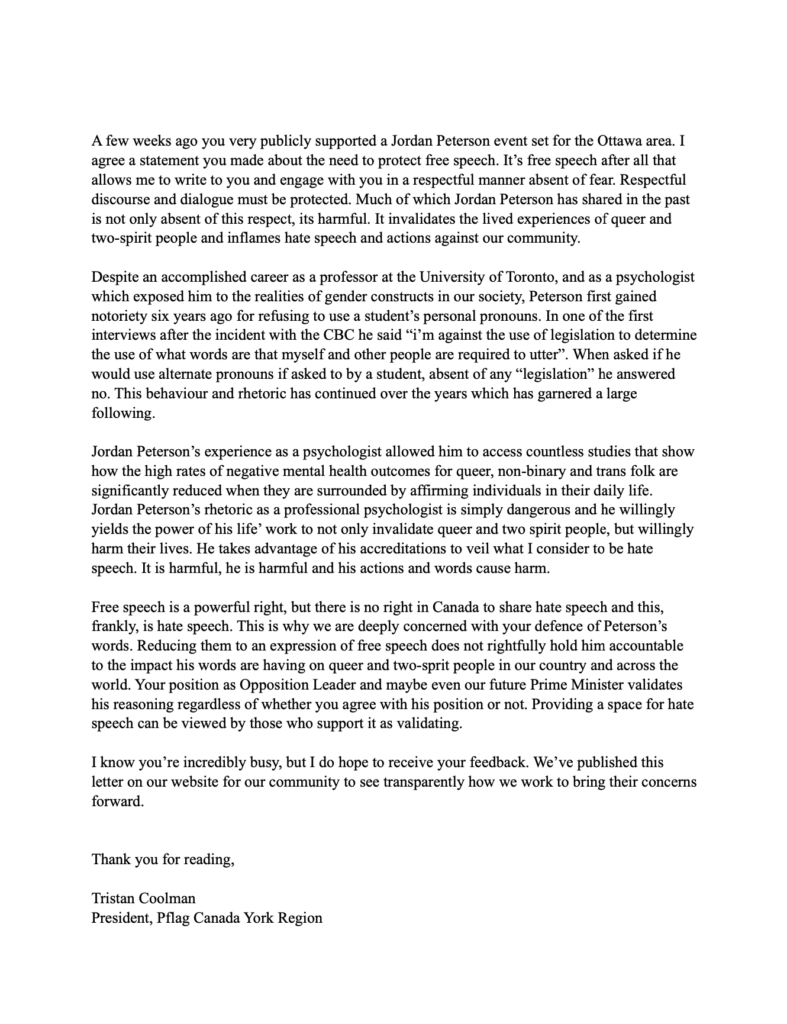 Liberal Government Commitments: Conversion Therapy, gbMSM Blood Ban, LGBTQ2 Action Plan and more
During the 2021 Election Campaign, all parties responded to a survey from Pflag York Region asking for their future plans on Conversion Therapy, the gbMSM (gay, bisexual, men who have sex with men) Blood Ban, Continued community engagement and feedback and commitments to Reconciliation.