Listed below are just a few of the amazing resources available both in York Region and elsewhere. If you are looking for any specific recommendations for particular needs, we encourage you to send us an email to support@pflagyork.ca
LGBTQ2 Programs and Events in York Region & The GTA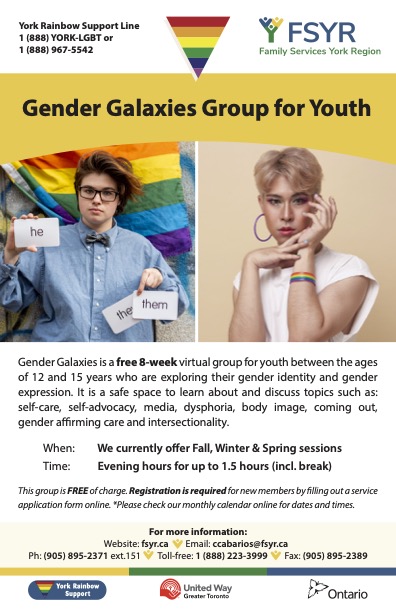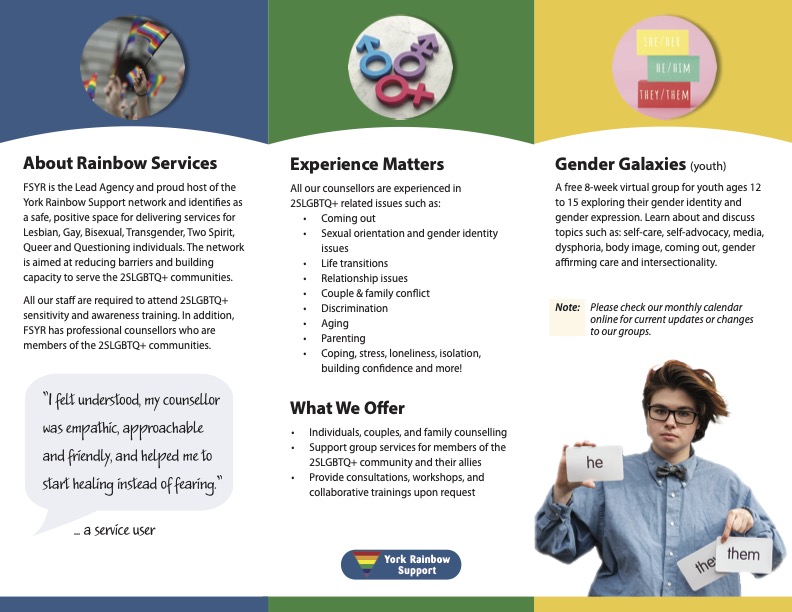 Support Groups
CAYR Community Connections
Support Groups
HIV/AIDS Support
Harm Reduction
Trans, Non-Binary, Gender Non-Conforming Affirming Programming and Services
CAYR Community Connections offers a number of dynamic support and social groups for all ages. There are specific groups for youth and seniors as well as unique events which promote community and connection.
In addition to promoting greater connections and networking within the community, CAYR Programs also include Harm Reduction supplies and education, Support for those living with HIV and for folxs hesitant to access traditional public health services and much more!
Family Services of York Region
Support Groups
Professional Counselling Services
Individual Counselling
Group Counselling
Family Services of York Region (FSYR) offers a number of counselling programs. Some services are free and others are offered on a sliding scale. Current programs include group counselling for people who identify as trans, supports for families and individuals who are coming out or are navigating other challenges related to their queer identities.
Trans, Non-Binary, Gender-Affirming Resources and Services
Canadian Mental Health Association (CMHA) Gender Affirming Clinic
Currently operating remotely during the pandemic, the Gender Affirming Health Clinic seeks to assist queer folks looking to better connect with services and assist in their journey of navigating their gender identity. Intake meetings occur twice month on the dates listed in the poster above.
After an initial intake interview, you can get connected with counselling services and referrals to doctors, endocrinologists and other affirming service providers. The initial intake and some services are free, additional services and referrals to assist with your journey may require a cost.
However, the clinic and their staff are incredibly well connected and easily direct you to the best and most affordable services in the region.
Binders Out!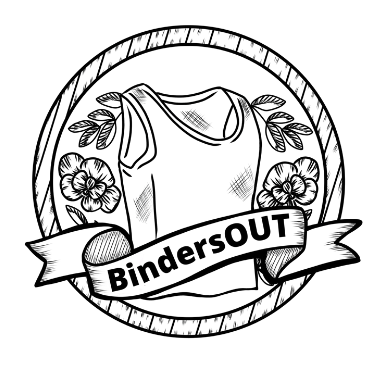 BindersOUT is a grassroots program formed in 2016 to give transmasculine people and other trans folx access to affordable (and safe!) chest binding. We are currently based in Toronto, Ontario.We prioritize making binders accessible at local drop-ins and support groups, including those geared towards youth & teens, trans folx of colour, and trans folx struggling with homelessness or finances.
Podcasts
OUT Podcast
Hosts Cara and Kat welcome members of our Queer Community to share their coming out stories. With each episode, OUT Podcast showcases how each coming out story is unique. This podcast is a great listen for anyone looking for guidance on how to come out, folks who are not yet out and looking for others who have been through the journey and for friends, family and other allies seeking to better understand what the experience is like.
The Pod is free to listen to on most platforms. If you have the resources, we encourage you to support Kat and Cara on Patreon by becoming an OUT Member! Best of all, this is a homegrown Canadian Podcast!
Hey, Cis!
Roundtable Discussion
Intersectional Perspectives
Stigma Smashing
Hosts, Cynthia and Isaac came together over a cup of coffee at Halifax Public Library. One a Gen Xer; the other a Millennial and soon began producing Hey, Cis! This is a bi-weekly head-on conversation about current affairs and gender-based issues affecting trans and non-binary youth, students and adults within our Maritime community and across Canada. Cyndi and Issac take on difficult topics; breaking us out of the binary, smashing stigma and fostering greater connection between our cisgender community and trans, gender creative and non-binary community.
There is nothing like this unique, thought-provoking and unapologetically queer podcast. Conversation is often hilarious, sex positive and encourages Queer listeners to live to their fullest and queerest potential.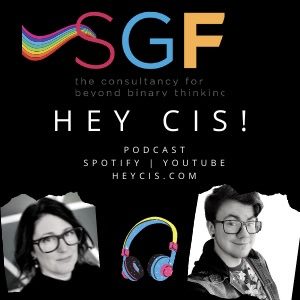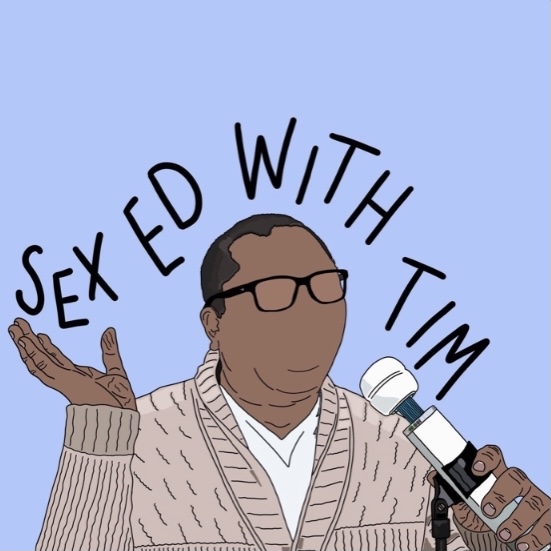 Sex Ed With Tim
Sex Education
Sex Positive
Intimacy, Introspective
Tim is a professional Sex Educator who promotes sex positivity through open and frank discussions about all things sex. Tim talks about sex in a way we wish our parents did with excitement and empowerment. This podcast is truly a wholistic approach to sexual health using correct and up to date terminology, sharing safe best practices and promoting sexual competency that is often missing in our lives.
Food 4 Thot
Roundtable Discussion
Intersectional Perspectives
Sex Positive
Food 4 Thot (spelt T-H-O-T) is hosted by a multi-racial mix of writers who talk about sex, identity, culture and more! Hosts Dennis Norris II, Fran Tirado, Joe Osmundson and Tommy "Teebs" Pico often bring an intersectional perspective to any topic.
There is nothing like this unique, thought-provoking and unapologetically queer podcast. Conversation is often hilarious, sex positive and encourages Queer listeners to live to their fullest and queerest potential.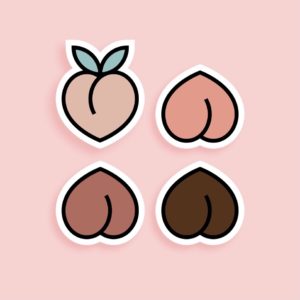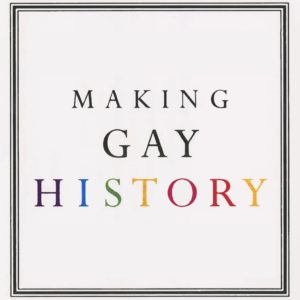 Making Gay History
Since 2016, Making Gay History has been bringing the largely hidden history of the LGBTQ civil rights movement to life through the voices of the people who lived it.
Be sure to check out Season 1 Episode 6 featuring the story of Jeanne and Morty Manford and the beginnings of how Pflag came to be.