This year, Pride in York Region will once again be celebrated online through a variety of online events from Pflag York Region and our partners at York Pride and CAYR Community Connections. The York Region Pride 2021 Calendar Below!
Pflag York Region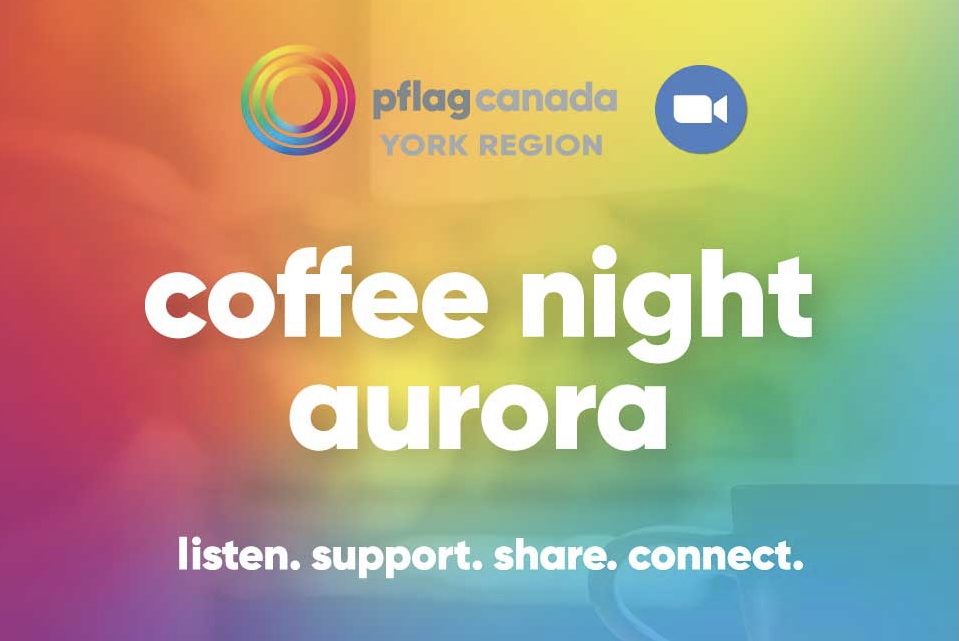 Monday June 14th @ 7pm
With our Coffee Night Support Meetings, LGBTQ2 folxs, parents, family, friends and allies often share challenges they are currently facing. Whether you're a LGBTQ2 person who is "coming out" to your family and friends, or a parent who has just learned that your child is gay or trans, Pflag is here for you. No matter where you are on your journey, we can help. Checkout our Coffee Night Link at the top of the page for more details.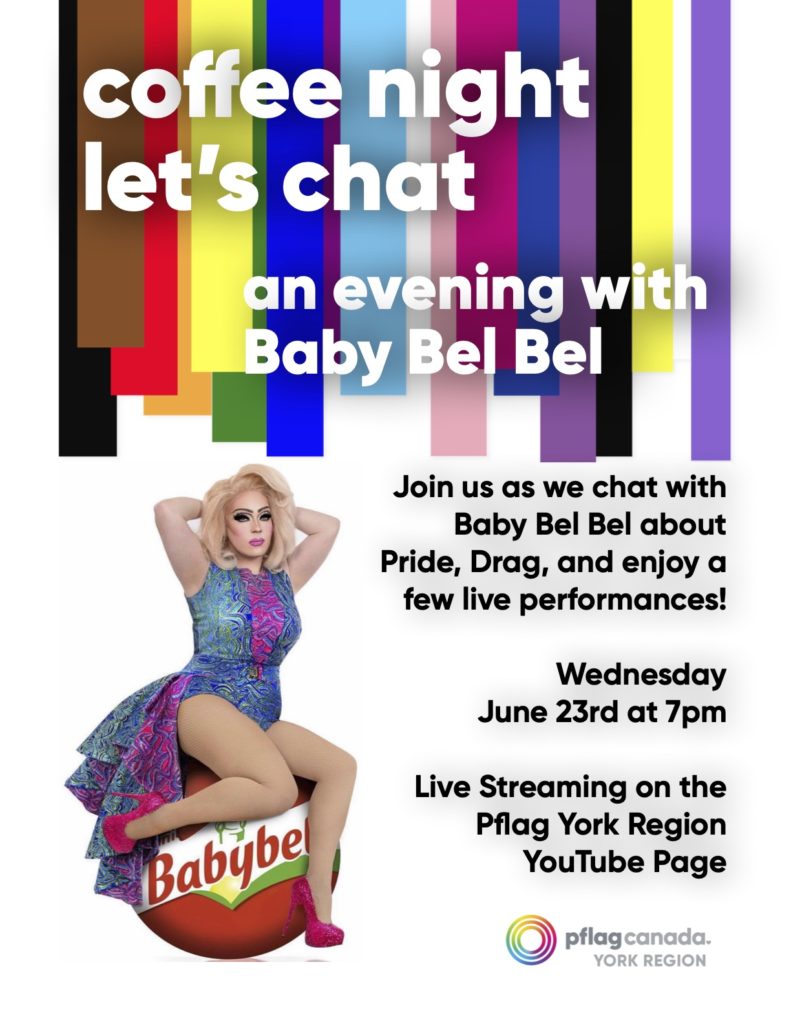 York Pride
For over two decades, York Pride has hosted York Pridefest as our the region's Pride Festival organizers. This year they have once again led the region in organizing live-streaming events on Monday, Wednesday and Friday Evenings. This month events include panel discussions, live performances, and a first ever Virtual Pride March. Click the link below to join in on the fun!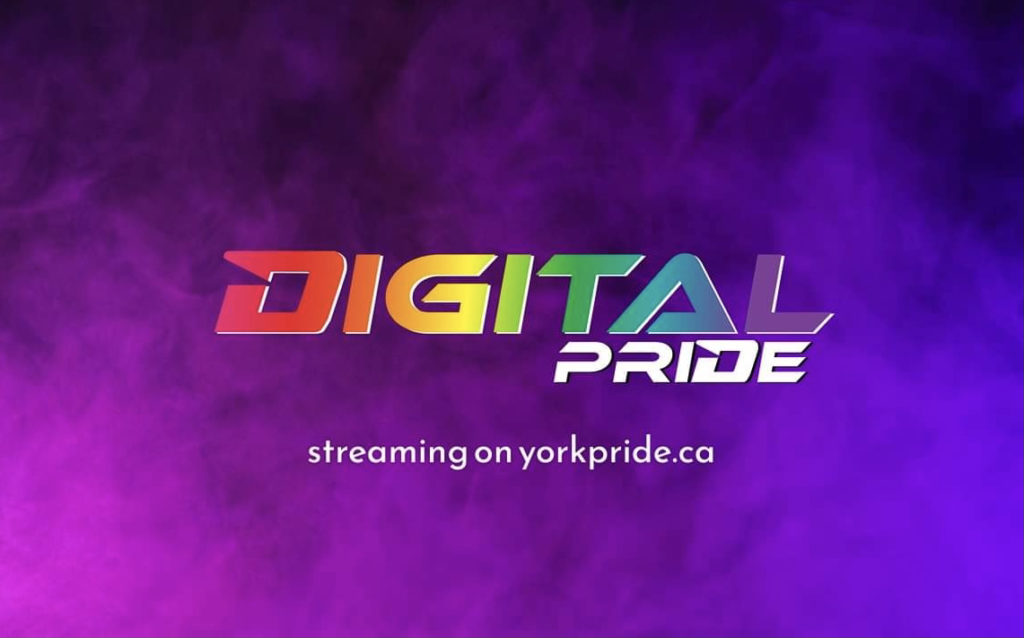 CAYR Community Connections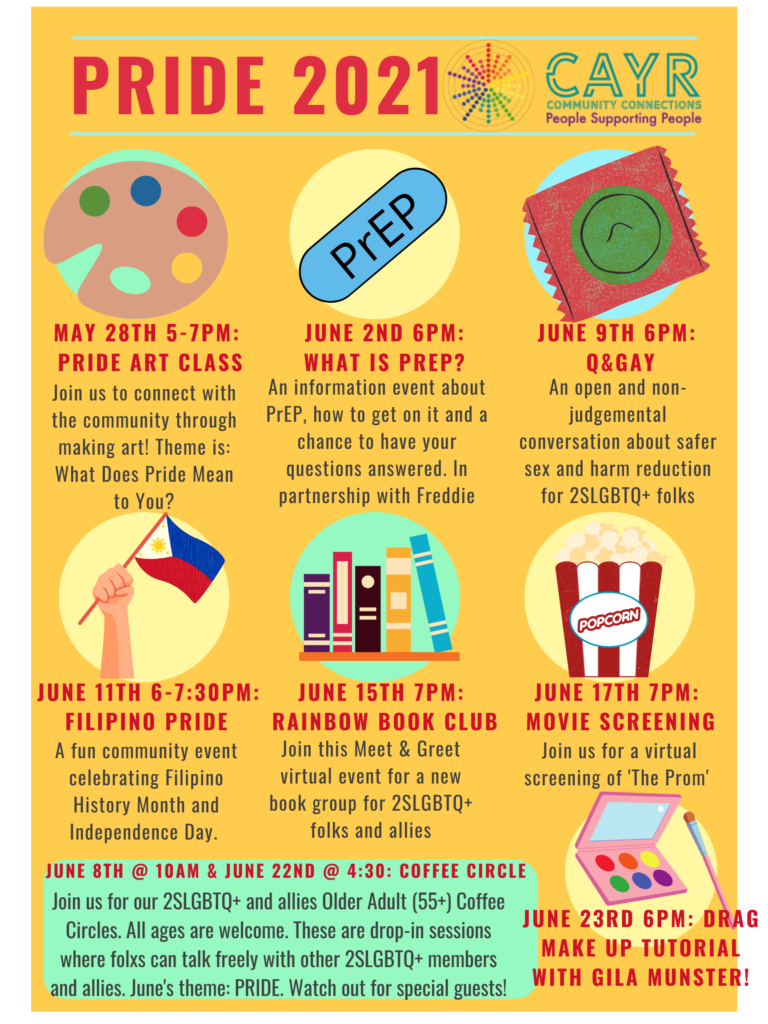 CAYR Community Connections are leaders in York Region for providing intersectional programming for everyone who identifies with the LGBTQ2 Community.
In addition to their usual Coffee Circles, CAYR is hosting a number of unique, fun and educational events. From art, a book club, a movie screening, talks about sexual health and intersectionality in celebrating Pride and Filipino History Month and more, CAYR has something for everyone. Register Below!
Pflag York Region Fundraiser
Community member and active board member with Serving With Pride, Patty, has designed amazing lawn signs for you to show your pride! All the profits raised from this campaign will be donated to Pflag York Region.
Checkout the details in the attached poster and let it be known that your household is a safe and affirming household.